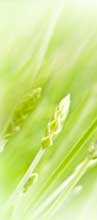 ABOUT HOGETSU
Hogetsu has trained as a yoga and meditation teacher with Julian Daizan Skinner Roshi, the founder of Zenways in London.
She is a certified Registered Yoga Teacher (RYT 200) and Meditation&MindfulnessTteacher ( RMT 100).

At the end of 2011 Hogetsu also received the Kalyana Mitra certificate for completion of the introductory Buddhist Chaplaincy training through The Buddhist Chaplaincy Support Group

Since September 2013 Hogetsu is also a member of the Multi-Faith Chaplaincy Team at Imperial College/Royal College of Art.
She is currently studying Rinzai Zen Buddhism with Daizan Roshi and has also studied with Shinzan Roshi of Gyokuruji Temple in Seki, Japan.
Hogetsu combines more than 20 years of experience in healthy living, physical training, healthy cooking, various meditation practices and creativity. She has been an active dancer for over 20 years and has taught beginners classes in 'Tango Argentino' in Stockholm. She is an avid runner (she successfully ran the Stockholm 'Midnattsloppet' twice). Since the age of 8 Hogetsu has enjoyed cooking and was first taught by her grandmother. She soon discovered organic food and created her own ways of healthy, creative and sustainable cooking. Hogetsu is also very knowledgable in all kinds of special food preparation and can cater for all sorts of allergies. Based on this expertise, she has worked both as a chef at Flemmingsbergs Gård, Stockholm, and taught healthy cooking at Stockholm's Montessori Skola (primary school). For more than 20 years, Hogetsu has practiced various meditation forms and visualisation. Having felt a deep connection towards the Japanese culture, she first got in touch with Zen Buddhism in 1993.
Coming from a multi-cultural background herself and through countless travels all over the world, Hogetsu has a deep understanding for cultural differences as well as for the depth of the human mind.
Creativity has been a leitmotif running through Hogetsu's approach to daily life. She brings an unusual artistic touch to whatever she does.








yoga, meditation, mindfulness, sitting, relaxation, health, wellbeing, course, courses, class, classes, retreat, retreats, hogetsu, zenmoon, creativity, zazen, buddhism, rinzai, Japan, japanese, zen, london, se, southeast, south, east, uk, united kindom, baerndal, bärndal, deptford, lewisham, lee, greenwich,