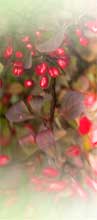 WELCOME to Hogetsu's website. You can find information about courses in Zen yoga, meditation, mindfulness and creativity here. Most of the courses are offered in South East London.

You can also order yoga and meditation clothing and accessories exclusively through my website. All of the products are designed and custom-made in London.

In these troubled times we often long for a place of peace and calm. A regular yoga and/or meditation & mindfulness practice can give us this safe place. Yoga translates from Sanskrit as Union of body and mind. When body and mind form a union we experience peace. Metitation & Mindfulness practice gives us tools to live more in the moment, knowing better in any moment what will be the best for us. It can help us to stay out of trouble as we cultivate our intution and look in to how things really are.


If you want to find out about your nearest Zen Yoga and/or meditation course in SE London please get in touch.
Wishing you a health and peace within!







yoga, meditation, mindfulness, sitting, relaxation, health, wellbeing, course, courses, class, classes, retreat, retreats, hogetsu, zenmoon, creativity, zazen, buddhism, rinzai, Japan, japanese, zen, london, se, southeast, south, east, uk, united kindom, baerndal, bärndal, deptford, lewisham, lee, greenwich,