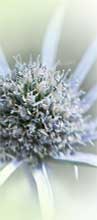 Zenmoon is associated with Zenways.

Zenways activities are carried out under the auspices
of the Rinzai Zen Precepts:

Taking refuge in the Buddha
Taking refuge in the Dharma
Taking refuge in the Sangha
Ceasing from evil
Doing only good
Doing good for others

Refraining from:
1. Taking life.
2. Stealing
3. Lying
4. Indulgence in abusive or inappropriate sexuality
5. Abuse of intoxicants.
6. Criticism of others.
7. Boasting of attainments and belittling others.
8. Being mean
9. Harbouring anger
10 Defaming one's own or others' teachers or spiritual paths.

These Precepts provide an ethical framework and in advanced training are studied as signifiers of the enlightened mind. The commitment of formally taking the Precepts is an important threshold in the life of a Zen student.

Celibacy:
Shinzan Roshi, in common with the vast majority of Zen teachers in Japan, married and has two adopted children. Zenways does not require its teachers to be celibate. However, in the context of Zen training it is not appropriate for teachers and students in a sanzen relationship to have any kind of romantic relationship or intentions towards one-another.







yoga, meditation, mindfulness, sitting, relaxation, health, wellbeing, course, courses, class, classes, retreat, retreats, hogetsu, zenmoon, creativity, zazen, buddhism, rinzai, Japan, japanese, zen, london, se, southeast, south, east, uk, united kindom, baerndal, bärndal, deptford, lewisham, lee, greenwich,