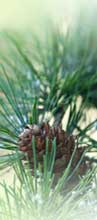 LOOKING FROM WITHIN
A day of yoga, meditation and creative expression

with Hogetsu Baerndal and Katrin Heuser

at Zen Yoga, Camberwell
Saturday 5th November 2011, 10:00-17:00

£55
Book your place here: http://zenyoga.org.uk

In yoga and meditation we aim to internalise and quieten body and mind so that we gain a clearer perspective on life. This one-day retreat will be an exploration of how bringing a harmonic and balanced quality to our practice will change our perception of what is right in front, as well as inside, of us. Using various drawing exercises combined with yoga and meditation practices, we will tap into our natural creativity to express what we see from deep within.

Open to all levels, no prior drawing experience required. Mats, cushions and all art materials are provided.
There will be breaks for lunch and tea during the day.

Zen Yoga, Camberwell
2D Camberwell Grove, op. nr. 43
SE5 8RE
www.zenyoga.org.uk







yoga, meditation, mindfulness, sitting, relaxation, health, wellbeing, course, courses, class, classes, retreat, retreats, hogetsu, zenmoon, creativity, zazen, buddhism, rinzai, Japan, japanese, zen, london, se, southeast, south, east, uk, united kindom, baerndal, bärndal, deptford, lewisham, lee, greenwich,